哈哈~我的第二個IPSYBAG來嚕~
有看過我第一篇的朋友都應該知道我訂了一年的MICHELLE PHAN IPSYBAG

上一篇文章在這裡:
IPSY GLAMBAG 九月訂購開箱 September Subscription Unboxing!
每個月$10美金 (寄到加拿大另收郵費),
之後會收到4-5件SAMPLE SIZE (有時有貨SIZEl)的東東。
大家來
看看我的十月東東吧!
第二個IPSY包包
是前金後黑的小包,質地十分厚實,大小用來袋__最合適
(LOVE IT!)
話說我用了上一次的袋子來裝我的餐具,上班用,SIZE剛好(好像有點浪費)
This is a professional angled tweezer in quality steel. It applies the perfect amount of tension and maximum precision.Tip: Carry tweezers around in your purse - you never know when you'll need them!Weight: .42 oz
這個雖然不是出名的TWEEZERMAN牌子,但是包裝都超專業,而且非常鋒利好用。
什麼都夾得到(但是過了幾個星期之後好像已經鈍了一些,,,,)
(LOVE IT!)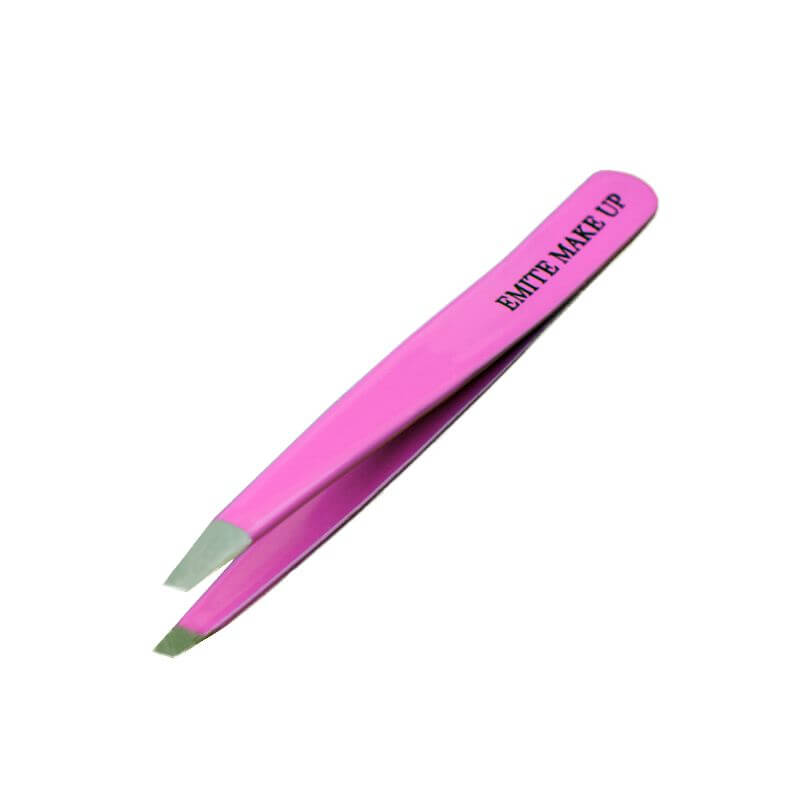 theBalm introduces a truly loyal long-lasting liquid lipstick—Meet Matt(e) Hughes. This long-wearing formula has a comfortable matte finish with no commitment issues. This matte vanilla mint liquid lipstick is stuck on you without feeling clingy!
Long-wearing matte finish,
Comfortable, buildable coverage,
Vanilla mint flavor,
ipsters who receive this in their Glam Bag will receive the shade Committed (pinky nude).
Tip: For an evening look, layer on a few coats to saturate your lips.
Weight: .04 oz
在網上看到很多YOUTUBER都驚訝the balm出了liquid lipstick,
顏色中規中舉,但是我就覺得很乾,,也現唇紋,就像乾了的膠水一樣
(Dislike!)

3.LAVANILA LABORATORIES
PURE VANILLA DELUXE MINI ROLLER BALL
PURE VANILLA; The perfect vanilla, this sexy blend of pure Madagascar vanilla, sheer freesia and creamy tonka bean is seductive and magnetic. A grown up expression of vanilla, this fragrance is more vanilla bean than vanilla cookie. This Healthy Fragrance* roller ball is perfectly portable, clutch worthy, spill proof and long-lasting!
Perfect Fall fragrance; It's cozy, warm and sexy.
Tip: Good smells make you happy, so if you love the vanilla scent apply small dabs to your temples and neck so you can easily smell it throughout the day.Weight: .16 oz
味道挺清新,是走珠設計,帶出街方便,
不錯
( GooD!)
4.DOSE® Color Pill Nail Polish in Storm
DOSE® Color Pills are remedies for the blues, blacks, reds, & everything in between. Conceived with a tongue in cheek approach to color arousing whimsy via spot-on sized doses of saturated color. No product overload, no commitment, no insurance needed. Warning: mind blowingly addictive.Stormy is an EXCLUSIVELY formulated and designed shade for ipsy – An edgy, hauntingly beautiful grey-violet, with an ever so slightly veil of mineral iridescence. Dashing yet refined with a soft patina satin finishHighly-pigmented –superior coverage Tip: Stormy is flawlessly neutral for work yet spirited for play.Weight: 0.2 oz
What a surprise I got from Ipsy!!這又是一隻我不會/沒膽量買的顏色,但是又覺得很時尚,這是一個灰紫色,十分適合秋冬,又不會像黑色這麼ROCK我也要想想在什麼時候可以塗,又不會嚇到人了>V<
( GooD!)
5.Peter Lamas Exfoliating Pumpkin Facial Scrub
The Exfoliating Pumpkin Facial Scrub cleanses and polishes skin using a powerful combination of natural ingredients to reveal an illuminating, flawless complexion. The perfect dose of pumpkin just in time for October!
Pumpkin Enzymes combine with Apple and Almond Acids to dissolve cellular debris within the pores
Apricot Grains gently polish away dead skin cells
Pumpkin Oil, Aloe Vera and Vitamin E protect and hydrate skin
Tip: Recommended for daily use. Apply a dime-size amount to the palm of hands, gently massage over damp skin and rinse well with warm water.Weight: 1 oz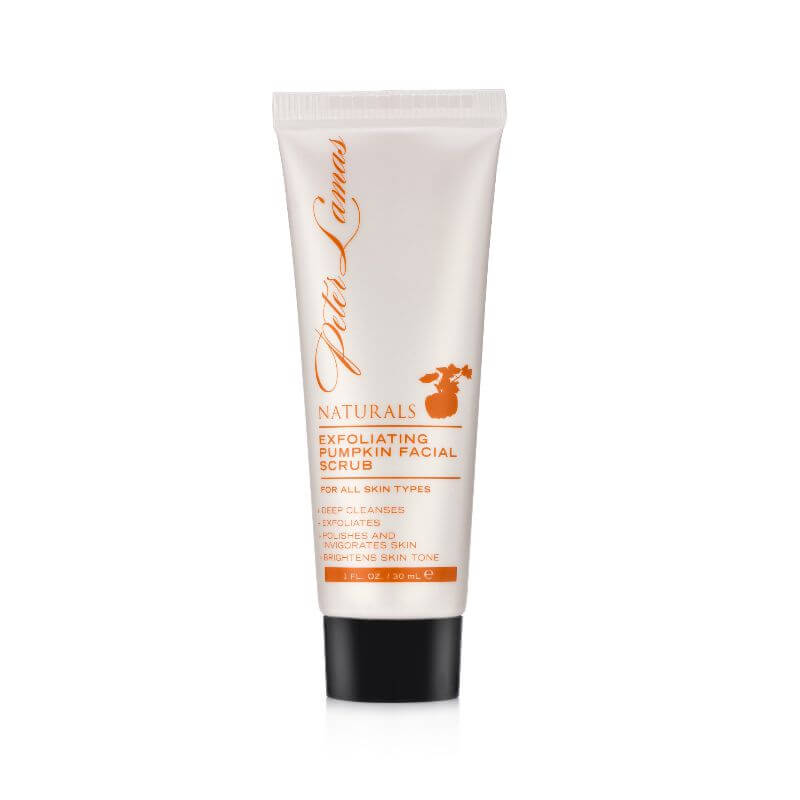 總括而言,今次收到的五樣東西中,有四樣都是滿意的,所以有